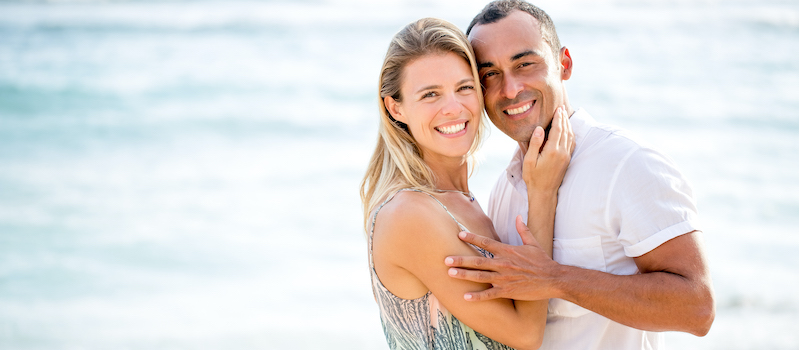 Female Hypoactive Sexual Desire Disorder: HSDD is defined as the absence of sexual fantasies and thoughts, and/or desire for or receptivity to, sexual activity that causes the personal distress or difficulties in her relationship.  This distress is an important component.
Can HSDD be treated?
HSDD is treatable and can be manageable, so the first step if you are concerned about a lack of interest in sex is to talk to a healthcare provider to see what options are available. The provider may ask a series of questions called the Decreased Sexual Desire Screener (DSDS) to help diagnose HSDD. The first four questions are:
In the past, was your level of sexual desire/interest good and satisfying to you?
Has there been a decrease in your level of sexual desire/interest?
Are you bothered by your decreased level of sexual desire/interest?
Would you like your level of sexual desire/interest to increase?
If a woman answers 'no' to any of these questions, she likely will not be diagnosed with HSDD. If she answers 'yes' to these, she will also be asked about other factors that may be contributing to her low desire, including physical and mental health conditions, recent childbirth, her relationship with her partner, her level of stress and fatigue, and other issues.
Treatment may include sex therapy or counseling, alone or with a woman's partner, to address any mental health or relationship issues that may be present.
Medications may be evaluated as contributing factors, and underlying medical conditions may be addressed.
For women who have not yet gone through menopause, there is a single FDA-approved treatment for HSDD called flibanserin. This drug works on neurotransmitters, or chemicals, in the brain that are related to sexual excitement. When these chemicals in the brain are out of balance, the result can be a diminished level of sexual interest and desire. Flibansarin, taken as a once-daily pill helps to keep these chemicals in balance.
Females with decreased sensation: Compounded prescription cream to increase blood flow and sensation that is easily applied prior to sexual activity.